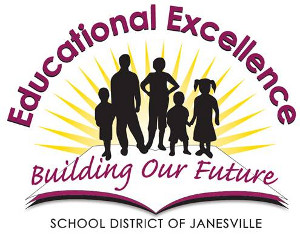 Welcome to the School District of Janesville Virtual Summer School 2020 Online Registration!
See Available Classes Here

Course Signup Opens: Monday, May 18 at 8am


IMPORTANT UPDATES
6th Grade Band Camp will not be taking place this summer.
Summer School 2020 will be virtual - meaning lessons and activities will be provided online only.

​Classes will be held June 8 - July 2 for elementary and middle school.

​​​We do not know what we will be able to offer after July 1. Please watch for announcements as we learn more.

​By signing up for virtual summer school, you are agreeing to grant permission to the following:
The School District of Janesville began teaching all students from their homes through virtual/distance learning options, which can include live video connections with your child(ren)'s teachers.
In summary, your child(ren)'s teachers can choose to provide small group or one-on-one virtual lessons and/or discussions with them. Teachers will use either Google Meet or Cisco Webex conferencing tools to hold two-way interactive video classroom sessions with your child(ren).
All staff and student conduct code and handbook policies apply during virtual/distance learning, including the District's Acceptable Use Policy.
Here is a summary of what you can expect for two-way interactive video classrooms:
The video classroom sessions will connect your child(ren) to their teachers; students cannot invite other students or teachers to a video classroom session.
Teachers may screen share - showing their computer screen to your child(ren).
Teachers cannot record the video classroom session.
Teachers may use two-way video, which means they will see your child(ren) the same as your child(ren) will see their teachers. This includes anything on the wall behind your child(ren). Please make sure the background is school appropriate.
Teachers will need your child(ren) in a quiet environment free from distractions. Please turn off any televisions and remove siblings and pets from the room that will interfere with your son or daughter's attention.
Your child(ren) should wear school-appropriate clothing.
If your child(ren) are receiving occupational or physical therapy, or speech and language services, an adult is recommended to be physically present with your child(ren)


For Questions or information on Summer School, please contact the Summer School Office at 608-743-5042
Si necesita información en Español, llame a Alberto Cervantes al 608-743-5041.